2107472 StretchMatic – Photoshop Plugin 32654045
JSX | 15 Mb
BUILT EXCLUSIVELY FOR ADOBE PHOTOSHOP
StretchMatic Plugin gives you infinite possibilities of creating distorted motion collages based on slit-scan and pixel stretch effects.
The Interactive Auto Render feature lets you draw selections on a canvas, drag the layers and get instant results!
Create endless combinations by moving the end layers on the canvas.
The plugin works with both flattened images and any layers, including texts.
Creating stretch effects has never been so easy and exciting.
INTERACTIVE RENDER REGION WORKFLOW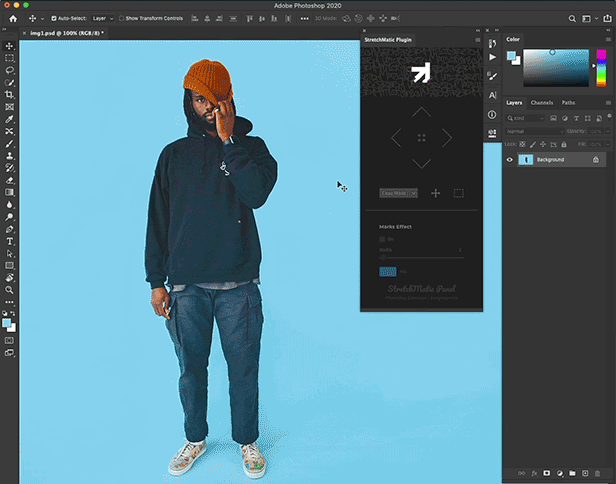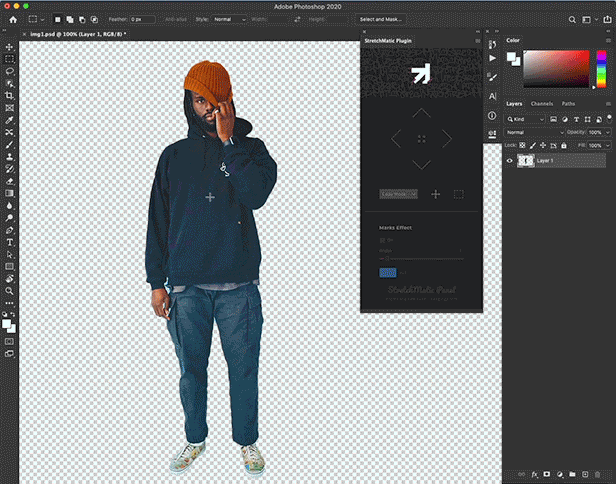 FEATURES:
• Stretch text & images
• Custom stretch directions
• Interactive Auto Render
• Intelligent Optimization
(The script will check an open document and apply all required settings if needed.)
WHAT'S INCLUDED:
• 1 Installer.jsx and a Plugin
• 1 Pdf Illustrated Guide
• 3 Quickstart mp4. files
COMPATIBILITY:
• Mac Os / Windows
• Adobe Photoshop CC2015.5 or newer
VIDEO TUTORIAL