2006431 Low Key Photography – Photoshop Action 26318275
Photoshop ATN | 5 Kb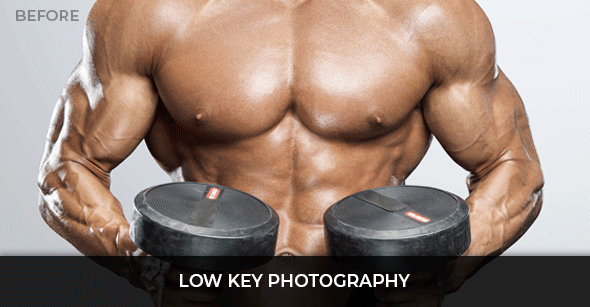 Low Key photography is one of the most challenging forms of photography. It is to draw attention to a specific part of the subject. By using this action, you will be able to easily turn any photo look as it was taken using low key photography method.

By just selecting the subject and playing the action, you will be able to generate 5 types of light directions which are top, bottom, left, right and even lighting. Check out the video tutorial on how easy it is to use this action.
Files Included
Actions (ATN)
Readme (Instruction)
Tested Photoshop Version
This action has been tested to work with Adobe Photoshop CS5, CS6, CC, CC 2014, CC 2015, CC 2015.5, CC 2017, CC 2018, CC2019, CC 2020 and above.

Run in both on Windows and MAC OS version.
This action will only work in English version of Photoshop. If your version of Photoshop is not english, please change to english.
Video Tutorial Link
The images used in the preview are for representational purpose only and not included in the final download package.