2112101 Pluto – 69+ Photoshop Presets Pack 34847281
JSX | 14 Mb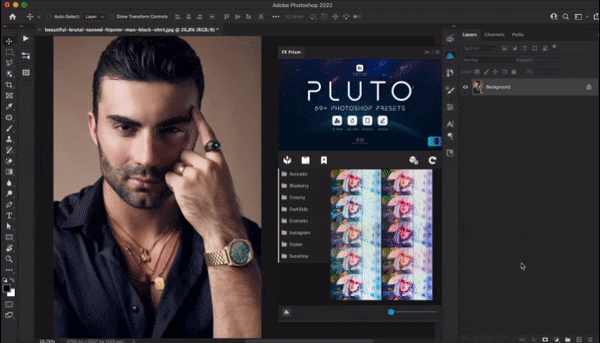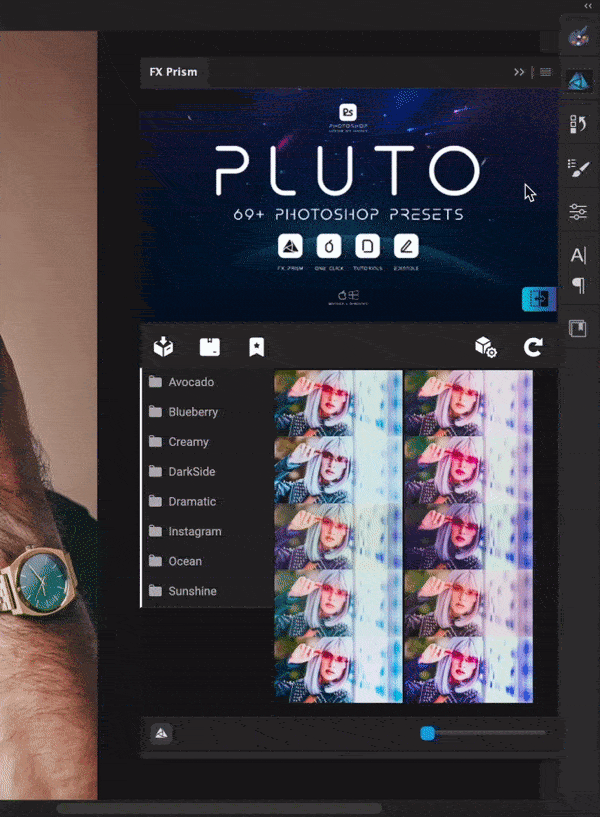 Pluto Description:
Welcome! we all need the best time-saver items that come with the high-quality output! this is why we create Pluto, it's a huge bundle with 70 Photoshop Presets in 08 different categories.
Easy to apply and without any effort, The final outputs are 100% editable and you have full control over everything inside your document.
Pluto includes Multi Presets:
05 Avocado Timeline Presets.
05 Blueberry Grade Presets.
10 Creamy Tone Presets.
10 Dark Side Color Presets.
10 Dramatic Times Presets.
10 Instagram Mood Presets.
10 Ocean Color Presets.
10 Sunshine Vibe Presets.
The pack has smart features as :
Easy to install in seconds.
Free future updates & more presets.
Live examples preview with the Comparison mode.
Activate your Copy with the activation code.
No limited, try different presets from one place!
Pluto presets are based on Camera Raw Filter inside Photoshop, so the pack works on Photoshop CC2018 or higher, also the pack needs FX Prism Plugin, it's a free plugin to generate FXs easily inside Photoshop, you can get it for free from here.