2103323 Watercolor 2 – Photoshop Action 30632257
Photoshop ABR, Photoshop PAT, Photoshop ATN | 85 Mb
VIDEO TUTORIAL
So many possibilities in one action!
The realistic effect of watercolor painting in just a couple of seconds. Easy to use Photoshop Action. Creative art with paint splashes on watercolor paper texture. 12 prepared color schemes. And all colors are editable!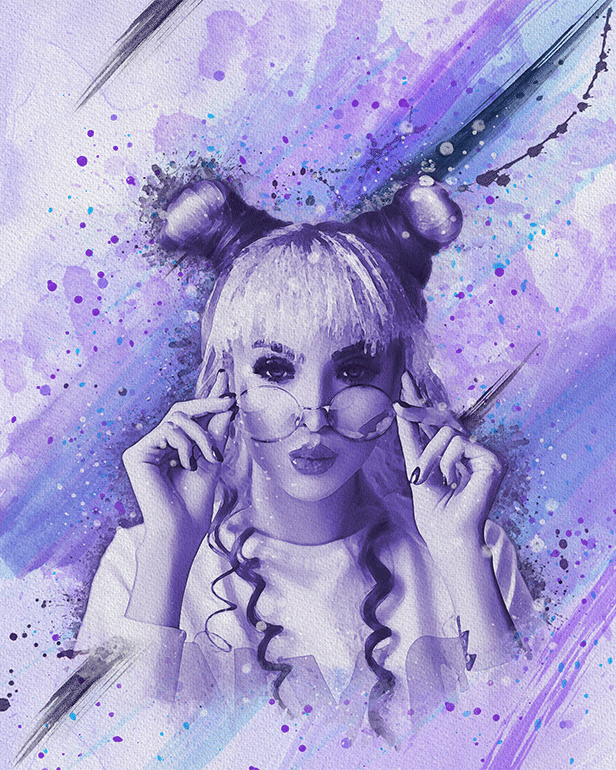 Works great in Photoshop
CC, CC 2014, CC 2015, CC 2018, CC 2019, CC 2020, CC 2021 and new Photoshop versions. PC or MAC
Easy to use!
Create new layer, brush area and play action. You can play action multiple times to get different results. And all this in ONE psd file! Really easy!
1. Open your image
2. Brush area
3. Click PLAY
12 premade color options
Purple
Blue
Light Blue
Cold Green
Warm Green
Yellow
Orange
Red
Pink
Black-White
White-Black
Multicolor
+ Customize results!
There are 14 layers with paint drops and splashes. You can edit color of each layer via Color Overlay.
The realistic effect watercolor painting in just couple of seconds!
Turn your regular photos into realistic aquarelle art!
Really easy to use action!
Any layer names
Any Photoshop language
Play action multiple times in one PSD file
Apply action to multiple images in one PSD file
Absolutely easy!
Turn your regular photos into realistic aquarelle art!
All results in one file
Organized folder structure
Easy navigation
What you get:
ATN – file with action
ABR – file with brushes
PAT – file with patterns
HELP – PDF file with detailed instructions